PetCare
PETCARE - FOR EASY AND NATURAL TREATMENT OF THE MOST SENSITIVE AREAS
The changing environmental conditions have resulted in an increase of contact allergies also in dogs and cats. Chemicals and winter salt on the roads, pesticides and fertilizers on the meadows, but also pollen, parasites and sharp objects can lead to irritations and minor injuries of the digital pads that allow bacteria to penetrate into the paw. Cat litter scattered between the digits can also cause irritations, minor wounds and even infections of sensitive cats paws. By the cat licking the pads, litter can also get into it's stomach and cause discomfort. But also animal eyes need gentle care. Wind, dust, dirt and loose hair can cause chronic eye irritations and increased tearing in many breeds. Eye discharge, dirt particles and bacteria collect in the corners of the eyes and can lead to painful inflammation and unsightly tear stains.
PAWCARE UND

PAWCARE KITTY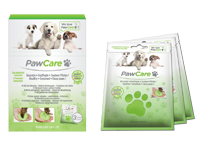 PawCare is a groundbreaking Swiaa innovation for paw care throughout the year. The care masses penetrate gently between the digital pads. Natural ingredients such as almond oil, jojoba oil, valerian root oil and allantoin aid cell regeneration and slightly remoisturize the paws. At the same harmful germs, allergens and particles between the pads are absorbed by the compound and effectively removed. The paws are hygienically cleaned while the risk of infection of minor injuries is reduced.
EYECARE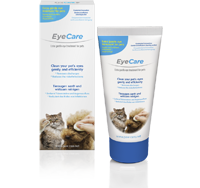 Eye Care with towels is uncomfortable for many animals. By wiping, dirt particles and eye secretions are often pushed even deeper into the corner of the eye and can there lead to inflammation. EyeCare provides a particularly soft and gentle eye care. The soft mass effectively absorbes eye discharge, tears stones and germs by simply dabbing it on the eyes, soothes with natural ingredients such as chamomile and can reduce the risk of infections.
ROLLCARE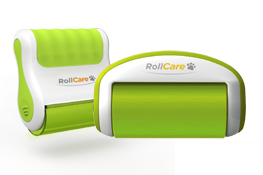 Roll Care is a different kind lint roller. The special material of the RollCare cleaning rollers is particularly strong and durably adhesive. After the application of RollCare, lint can be washed off easily with warm water. This RollCare is always ready for action! No tedious tearing of tape, no need to buy rolls of paper, no waste of precious resources! With its chic design, the RollCare lint rollers are also an attractive gift.
PET-NIC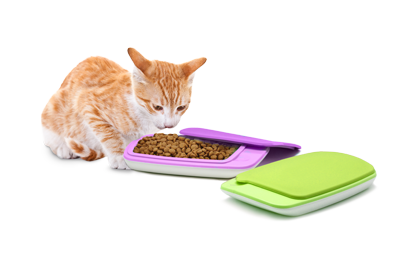 Pet-nic is the sealable box for food at home and away. The tightly closing silicon lid keeps food fresh and leaves no odor to the outside. Whether for storage of open fresh or dried fodder, or for the snack outside the home, Pet-nic is always a handy companion in the chic design.